Train Like Denester - 1 Class Drop-in


October 28 (Monday) at 7:30 pm
This is a 1-Class Drop-in to Train Like Denester - CP's Intro to Parkour Course
Explore Parkour like how it should be. With 12 years of experience, CP will break down exactly how he trains to get to the level he is today.
Intro To Parkour Series
Lesson 1: Introduction & Refining Basics (To Be & To Last) - 7 Oct 2019 @ Bishan Spot 1
Lesson 2: Strength & Conditioning (To Be Strong, To Be Useful) - 14 Oct 2019 @ Bishan Spot 2

Parkour Progress Series
Lesson 3: The Art of Falling // The Landing Continuum (If you're afraid to fall, you fall because you're afraid) - 21 Oct 2019 @ Bishan Spot 1
Lesson 4: The Art of Repetitions // The Rule of 3s (Once is never, twice is clever, thrice is forever) - 28 Oct 2019 @ Bishan Spot 2
Lesson 5: The Art of Risk-Taking // Overcoming Mental Barriers - 4 Nov 2019 @ Bishan Spot 2

The Application of Parkour Series
Lesson 6: Flow & Creativity - 11 Nov 2019 @ Bishan Spot 1
Lesson 7: Speed Optimisation (Power is Nothing Without Control) - 18 Nov 2019 @ Bishan Spot 1
Lesson 8: Understanding what Parkour is for you - 25 Nov 2019 @ Kraken
This program is suited for absolute beginners but if you have prior experience – you will be drilled even harder. You'll get personal tips and insights each week from the coach himself.
Time: Monday, 7.30pm - 9.30pm
Venues: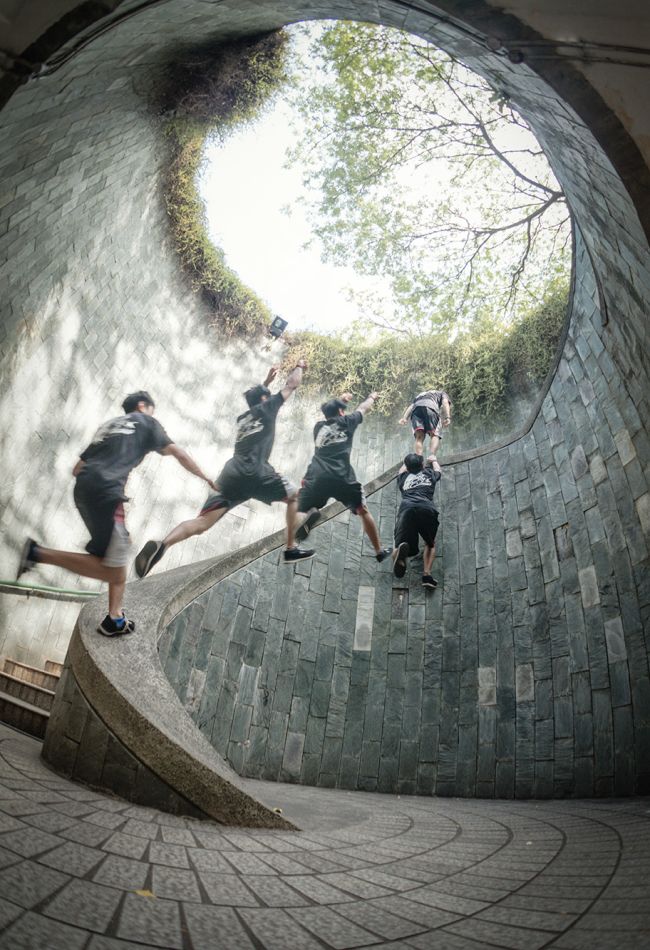 About Denester (CP)
A passionate practitioner of 12 years, Chen Pin (CP) has travelled around the world to teach, perform, and participate in different events and competitions – notably in Beast Coast, Freerun Hefei City, North American Parkour Championships.

He is also a community leader – with his ambitions in growing the Parkour scene regionally, he masterminded the biggest Parkour event in Asia – Lion City Gathering.

With 7 years of coaching experience, he is also proud to be the second person in Asia to have attained the ParkourEDU certification, and aims to share his outlook of Parkour to budding practitioners.
Sorry - that class has already taken place!