Watercolour Painting Workshop - Landscapes


September 19 (Saturday) at 12:45 pm
In this workshop, we will cover the basics of watercolour techniques, painting strokes and color theory. Participants will get to bring home their landscape theme painting built from layered washes of watercolour.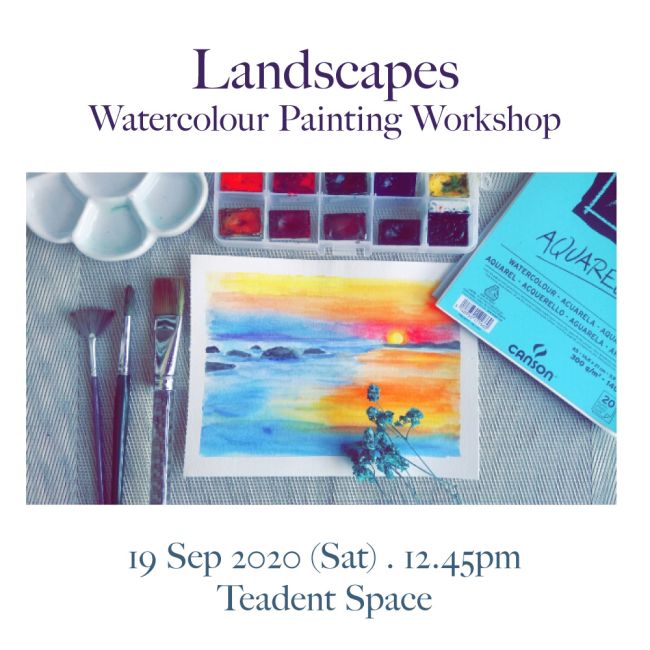 What will you learn?
Basic skills of perspective, texture, and composition are taught step by step, including:
Practicing on mixing different colors
Basic handling of art tools/ materials
Various watercolor techniques
This is suitable for beginners and for those already familiar with the basic techniques. 12 years and above. Parents and child welcome.
You will be provided the following for using and bringing home:
Winsor and Newton paint pots
Quality round brushes x 2
Palette
Quality 300g watercolour paper 20 sheets booklet
Some light refreshments
Cost inclusive of materials use during the lesson
Early bird (ends on 12 Sep): $75 per pax
Standard: $80 per pax
Why should you learn watercolour painting?
Watercolour is a versatile and beautiful medium. Participants get learn to paint beautiful landscapes which can be for display or given as a gift. After learning the basics techniques, they can paint their unique holiday landscape photos in reminisce of the trips! Steps will be demonstrated and professional guidance provided.
What past students say
"Throughout my lessons, Ms Jing Jing (Ching Ching) patiently helped me to learn the various techniques for watercolours, beyond painting techniques, she taught me to draw. This foundation will enable me to try different pieces in the future and I am extremely grateful for the patience and motivation she gave me. 😀" – Megan
"在未学习水彩画時,偶尔画画,没有技巧·隨性而画,成品也仅能自娛而巳。上了水彩課完,才认识到纸张,颜料,技术和耐心极影响作品成效。 我以一个初学者的经验分享,在学习过程里,练习是最好的緞練方式。加上老师的指点假以时日,信心倍增,能画出一幅赏心悦目的画作。" – Cynthia
"Ms Ching Ching is a wonderful teacher. I started learning watercolour from her as a beginner 5 months ago. She guided me patiently through the initial learning, motivating us along the way. We learnt various techniques. I can see the improvement. Happiness is having learnt and being able to practice the art. It greatly relaxes me and I turn to it at every opportunity I have. Thank you Ms Ching Ching. 😊" – Mathi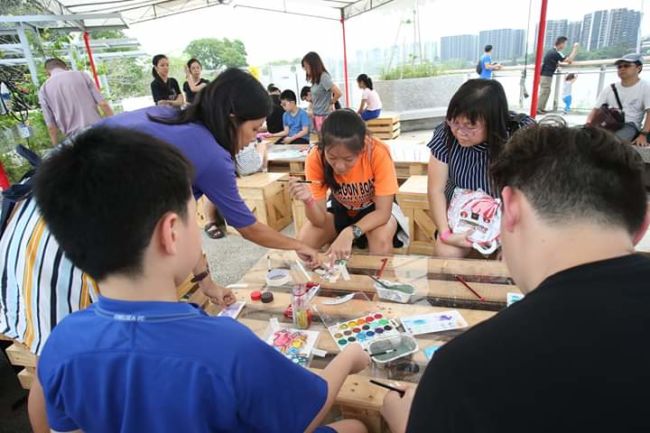 About Ching Ching
Ching Ching has a deep passion in teaching visual arts to children and adults. She is also an experienced art educator at the local/international schools and is registered with Ministry of Education. Her specialization includes watercolor painting and children's art. She has discovered that art has many benefits to mental well-being and hope to share her skills and passion with others.